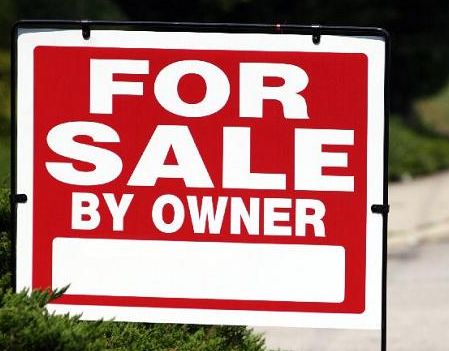 The Richmond, VA real estate market has been very hot for the past few years. Many sellers have decided to brave the market on their own. Is this a wise choice? That all depends on how much time you have on your hands, how familiar you are with real estate law, contracts, disclosures, market pricing, negotiating, and marketing. Can it be done? Of course it can, but you may be leaving money on the table by not using a professional Realtor. I am not writing this For Sale By Owner blog to convince you to use me as a Realtor. I'm writing it to give you the pros and cons of listing a home on your own. After reading this For Sale By Owner blog you can decide if you want to sell your Richmond real estate on your own.
There are some pros to listing your own home as a For Sale By Owner. The first and most obvious reason is that you don't have to pay a Realtor Estate Agent commission which could potentially save you money in the long run if you know what you are doing. By listing your home as a For Sale By Owner, you control the marketing, the showings, the exposure, how your home in presented, and you are the primary negotiator. This may be appealing to many For Sale By Owners because they don't have to depend on a Real Estate Agent to list their home. Many For Sale By Owner's have had a previous bad experience with a Real Estate Agent, so they decide to list on their own. Not all Real Estate Agents are created equal, and unfortunately some Real Estate Agents have given us a bad name, by thinking about their commission above all else. As a Real Estate Agent we swear an oath to put our clients needs above our own, some of us take it more serious than others.
If you decide to list as a For Sale By Owner, on your Richmond real estate, here are some tips.
Photography - Take good pictures. You never get a second time to make a first impression. This is one of the mistakes most For Sale By Owner's make.
Description - Give a good description of your Richmond home. List anything that sets your home apart from other homes in the area.
Pricing - What is my Richmond home worth? Do not base your pricing on what you owe on your mortgage especially if you took out a home equity line. Do not price your home based on the monetary improvements you have made on your home. Many For Sale By Owners make this mistake. They don't account for depreciation, style, functionality, or if other homes in the area have similar upgrades as their home. There are certain improvements that add value to a home and others that don't, especially if the improvement is something that doesn't appeal to the masses. Maybe you upgraded your kitchen in specific style that you liked. It may actually devalue the home if it is not appealing to the masses. When making any upgrades to your home, you should not only think about personal preference, you also need to think about resale. Price your home based on other homes of similar condition and size within a short distance from your Richmond real estate. Just because your house goes under contract for a certain price, doesn't mean it will actually sell for that price. Unless the buyer is paying cash for your home, your home has to appraise at the contract value for the lender to approve the home buyer's loan. If it doesn't then you have to lower the price or void the contract. This is why it is important to do your due diligence regarding the pricing of your home. You may feel your house is worth more than it is. If the comparable sales in the area don't justify your price, you could end up with an appraisal issue, and then you could be back to square one.
Marketing - Second to pricing, this is one of the most important parts of selling your Richmond real estate. Since your home isn't in the MLS, you are missing out on a huge pool of buyers, so you need to make sure you have a great marketing plan in place. For Sale By Owner properties are difficult to market because you don't have the same tools that Real Estate Agents have at their disposal. You need to get the word out that your home is on the market, so you should have an open house. Print out a sign in sheet to capture potential buyer and agent information for any buyers that may be interested. The worst thing you can do is hold an open house and not get any contact information of potential buyers. it's kind of like dating. You don't want to give out your number because they may not call, get the digits. Make sure you buy some sign advertising your open house. Sunday is the most common time from 2pm-4pm. You need to put up several signs so people know you are having an open house. One sign in the yard won't cut it. If you have social media accounts share your Zillow listing on your pages to let people know your home is for sale, and advertise your open house as well. I'm not sure if Zillow allows it, but if they do, put your email in the listing. People are more likely to send an email regarding your For Sale By Owner property than to call you directly for information.
Showings - Make sure you have plenty of time on your hands to show your property as much as possible. Any missed showing could be the difference between a sale and having your home sit on the market. This is one thing many For Sale By Owner sellers don't think about. You have to be ready and willing to show your home anytime. You are basically the listing and buyer's agent in a sense because you have to be there for all the showings, unless you want random people walking through your house with not tracking system. Safety is another issue For Sale By Owner sellers. Always let a third party know when you have a showing, get the name of the person or agent showing the home, and have a code word that you can call or text someone if you think something fishy might be going down.
Disclosures, Real Estate Law, contracts, and clauses - Do your research on all of these things to familiarize yourself with contract negotiations, any disclosures you are legally supposed to give to the buyer, and any clauses that may be added to the contract by a real estate agent.
Buyer's agent commission - If you take any of my advice, take this advice. Pay the buyer's agent commission, or you will be wasting your time. The majority of buyer's are represented by Real Estate Agent because it doesn't cost them anything to be represented by a buyer's agent. If you advertise that you are paying the buyer's agent commission you will have much more traffic. There aren't many home buyers that would represent themselves in the transaction of purchasing a home unless they are a close friend or relative.
Here are some statistics from the National Association of Realtors regarding For Sales By Owner or FSBO.

For Sale By Owners were 8% of home sales in 2016. The average FSBO home sold for $190,000 compared to $249,000 for sellers that used a Real Estate Agent.
More than 50% of For Sale By Owner's knew the person that purchased their home.
The most difficult tasks for FSBO's are:
1. Pricing their home right.
2. Understanding, performance, and accuracy of contract paperwork
3. Selling their property quickly
4. Preparing their home for sale
5. Having time to market, show, and prepare their home for sale.
FYI- There are some secrets of selling that I kept to myself. If I gave you all my secrets, then I would have not value. These are the basics of listing your house as a For Sale By Owner, but most For Sale By Owners don't, or can't, get all of these things completed at a high level. Heck, a lot of Real Estate Agents can't either, and they are trained professionals. If you are looking to list in the Richmond Area with a highly trained professional text or email me for a listing appointment.
My Zillow Reviews My Redfin Reviews My Trulia Reviews My Yelp Reviews My Facebook Business Page Reviews
FREE HOME VALUATION! (click here)
Francisco Peot
Richmond Home Sales At EXP Realty
804-617-3397
francisco@richmondhomesales.com
Licensed Realtor in the state of Virginia