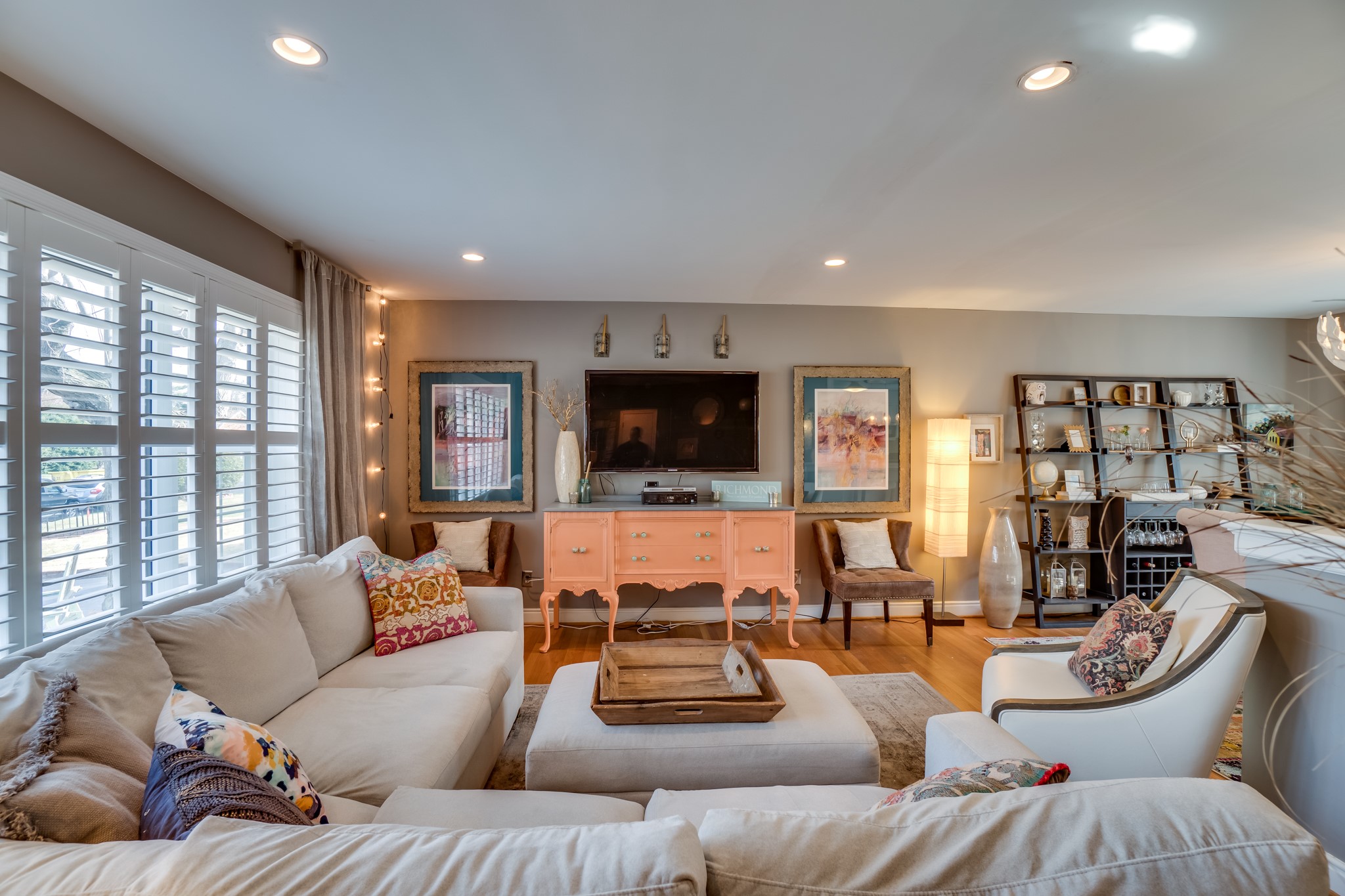 Do you need to sell your home fast in Richmond, Virginia? There are several factors to selling your home fast in Richmond, Virginia. In this blog I will walk you through different ways to sell your home fast in Richmond, Virginia. Selling your home fast is not difficult if you have a great local Realtor like me, Francisco Peot. ; )
The emergence of Zillow, Trulia, and Realtor.com in the last 10 years has made it easy for consumers to view homes from the privacy of their own home. Zillow, Trulia, and Realtor.com are not always the most reliable sites for accurate real estate information, but they do give clients a snapshot of their potential future home. The National Association of Realtors has researched that over 90% of home buyers search for their new home online. First impressions in real estate and life, in general, are very important. This is why you want to put your best foot forward when listing your home. You want to make your listing stand out above all the rest. The real estate market is very hot right now, and you don't want your listing to be the one that sits on the market a long time.
There are five main things that determine whether your home will sell fast in Richmond, Virginia. Your Richmond, Virginia home's value is based on what homes in your area of Richmond, Virginia that have sold for recently, and where the Richmond, Virginia real estate market is currently moving. The factors that will determine if your Richmond home will sell are the price, condition, the age, the location in the city of Richmond, the size, the current Richmond, Virginia real estate market, and your local Richmond Realtor. A home that is overpriced will sit on the market for a long time whether it is in Richmond, Virginia or Tuscaloosa, Alabama. Everyone wants to get the most money for their Richmond home, but you should listen to a local Richmond real estate professional when determining the price of your Richmond home. Sometimes pricing your home at a lower price will get you the desired result. The first month on the Richmond real estate market is normally the most impo Some common misconceptions of pricing your Richmond, Virginia home are basing it on what you paid for the home, adding the cost of upgrades made to your home, basing your home sale on other Richmond homes that are not true comparable homes, taking advice from friends or neighbors that aren't Richmond real estate agents, and perceiving your home to have more value because of sentimental reasons. When you are selling your Richmond home, you must detach your feelings from the sale. It is a property that you are trying to sell. You have had great memories in the home, but you are starting a new stage of your life by selling your home. You want to base your list price on homes that are similar in style, proximity to your home, size, similar bedrooms, bathrooms, similar upgrades, garage (if applicable), similar condition, and age of the home. Sometimes you will not be able to find comparable homes that have sold with all of these criteria, but you want to try to stay as close to your home and use home sales that have as many criteria similar with your Richmond home. If you don't have any showings in the first week or open house, then your home is most likely overpriced. Your local Richmond Realtor should be doing a market comparison throughout the process to see if the Richmond real estate market is on a downswing. You will want to make a price adjustment as soon as possible to increase interest in your listing. If your Richmond real estate agent is not upfront with you about the condition of your listing or market conditions, it's possible your home will sit on the market for a while. I believe in being transparent with my clients, so if there is a need for a price adjustment in the future, it will not be a surprise. Sometimes Richmond real estate agents will "buy a listing". This refers to the agent agreeing with everything the seller says, and not being 100% transparent regarding the price and condition of the home. Richmond realtors get sign calls from the signs in front of your home along with name recognition as people drive by your listing. Some Realtors may be content having the free advertising in front of your home for 6 months. I would prefer to sell your Richmond home quickly at market value and have all of your friends and neighbors call me to sell their home quickly as well.
As a Richmond listing agent part of our responsibility is to complete a walkthrough during our listing presentation. During this walkthrough, we look for anything that needs to be decluttered, cleaned, repaired, replaced, painted, and also possibly staging. I personally offer my clients a complimentary staging consultation. The stager does their own walkthrough and gives the seller their feedback, and suggestions of how to stage their home for a quick sale. In my experience, the sellers who take the advice, sell their homes in a few days. Staging is a major part of selling a home. First impressions are important. I think we all have seen some pictures of homes with magnets all over the fridge, unmade beds, clutter everywhere, people in the picture, TV's on, pets in the picture, , toilet seat up, and the list could go on and on. When 95% of buyers use the internet to search for their home, why would you not set your client up for success? Staging consultations can run anywhere from $100 - $150. We provide this service to all of our listings if needed.
Professional pictures are another thing that your Richmond realtor should be doing for your listing. Complimentary professional pictures and video tours are something we include with our listings no matter the list price, with the exception of investment properties. The price for pictures and video can range anywhere from $100-$400, and we do not pass the cost on to our clients. When you are interviewing local Richmond real estate agents for a listing, you need to ask about their marketing plan. They should have staging, professional pictures, open houses, and marketing programs. An agent who invests their own money into their listings is going to be more motivated to get your home sold. It also shows that they are a professional, and they are serious about selling your home fast!
Marketing your Richmond listing is another important part of selling a home quickly at market value. When a home is listed in the MLS it is automatically listed into Realtor.com because they have a direct feed to the Richmond MLS. Most of the time, listings will automatically update to Zillow and Trulia within 24-48 hours. Like I said, "most of the time". Zillow and Trulia.com do not always pull the information from the Richmond MLS. Sometimes you have to double check and have it manually entered. I have a buyer that has a home under contract that was not listed on Zillow. It is in a hot neighborhood where there are a lot of flips happening, and it wasn't listed on Zillow. It sat on the market, and I was able to negotiate a great deal for my buyer. If your Richmond home is listed for sale, make sure you see it on all of the major real estate websites. If it's not, you need to tell your realtor to get it updated. The longer a home stays on the market, the less money you will receive for it. Your Richmond real estate agent should be actively trying to market your home throughout the process. They should be communicating with you frequently letting you know what they are doing to get your home sold. If they are not, then maybe you chose the wrong Richmond Realtor.
Your Richmond real estate agent should have a marketing plan. Their plan should include social media. Social media is the fastest and least expensive way to reach a large group of people that may be looking to purchase a home. If your real estate agent's plan includes a newspaper listing, they are wasting their marketing dollars. Your realtor should have a Facebook business page, Instagram, Twitter, etc. Business accounts can do paid marketing ads for homes that are "just listed", "reduced price", "open house", and "coming soon" if allowed in your Richmond MLS area. (My Richmond MLS does not let us premarket coming soon properties) Part of their marketing plan should be open houses. Some people will say that homes don't get sold at open houses. That is absolutely not true. I have a home under contract right now that was under negotiations within an hour of the open house ended. We hold open houses for the first four weeks if needed, and once a month afterward. We door knock your Richmond neighborhood a day or two before the open house. We let the neighbors know we are having the open house and we would love for them to take a look. Some agents don't like "Looky Lou's". However, they will make the open house look busier, and they will give you honest feedback that you can use to improve your listing.
Buying and selling a home in Richmond is the largest purchase and sale most of us will have in our lifetime. You want to work with a realtor you feel you can trust and has your best interests at heart. Make sure you do your due diligence. Ask questions! That's what we are here for!
Francisco Peot
Richmond, Virginia Realtor
Click Here To Start A Free Home Search
Click Here To Find Out What Your Home Is Worth
Click Here To Find Out If You Qualify For A Home Loan
Click Here For Any Questions? We Have Answers. Contact Us!
Click To Read Our Website Blogs
Click To Read Our Blogs On Active Rain
DIsclaimer: The views and opinions on this blog are my own, and are not associated with the beliefs or views of Clocktower Realty Group or any of their associates.